"

DAVE NACHMANOFF seems to carry his own electricity with him. Not in a jar but in his guitar, voice and stage personality. The lights burn a bit brighter when he is on stage. The word started that he was sensational before he graced the stage of The Coffee Gallery Backstage and echoed after he left. I want him back and the paying customers want him back. "
— Bob Stane, Coffee Gallery Backstage
SHORT BLURB
Not many people get to realize their early dreams - Dave Nachmanoff has toured the world both on his own, and as the guitarist and opening act for Al Stewart ("Year of the Cat", "Time Passages"), at venues as far ranging as the Royal Albert Hall in London, England, to The Birchmere in Alexandria, Virginia. From performing with folk legend Libba Cotten at the age of 9, to playing in a rock band with his two brothers, Dave went on to earn a PhD in Philosophy at UC Davis and slowly built a grassroots following touring all over the world. In addition, he writes and records custom songs for clients and uses his recording studio to produce other artists. A truly independent musician, Dave's career is varied and never predictable. 
   When you hear about the music of a guitar virtuoso with a doctorate in philosophy, who cut his musical teeth performing and collaborating with singer-songwriter Al Stewart ("Year of the Cat"), you know you will be getting something different. In a career that has spanned a dozen albums and thousands of shows ranging from living room concerts to the Royal Albert Hall, Dave Nachmanoff has built a loyal fan base and a unique niche as a performer and songwriter. 

   Touring, accompanying, and recording with his songwriting hero, Al Stewart, for over 15 years gave Dave the chance to get his own music out in front of tens of thousands of people and gained him international exposure and recognition. Over the years, he has shared the stage with a long list of legends of the folk and rock music worlds, including the likes of Alison Krauss, Steve Forbert, Firefall, John Wesley Harding, and blues legend Libba "Freight Train" Cotten (when he was ten years old). Dave continues to record and tour, playing well over a hundred shows a year in listening rooms, private house concerts, and at other events. He is focusing on using his music to make a difference in the world and benefit concerts are an important part of that. 

   Dave is currently touring the U.S. in support of "Cerulean Sky" which he recorded with Grammy-nominated producer-engineer Bill Smith, who has worked with Frank Sinatra, Paul Simon, and Yes, among others. The Cerulean Sky studio band included Michael Jerome and Taras Prodaniuk (Richard Thompson's rhythm section), and Carl Byron on keyboards (Jackson Browne, Hot Club of LA). Dave's writing has strengthened over the decades and many fans are calling the songs on "Cerulean Sky" his best yet. 

  When not on tour, Dave Nachmanoff is busy producing for other artists, teaching master classes around the US and working in his unique niche of writing and recording custom songs.
Press Photos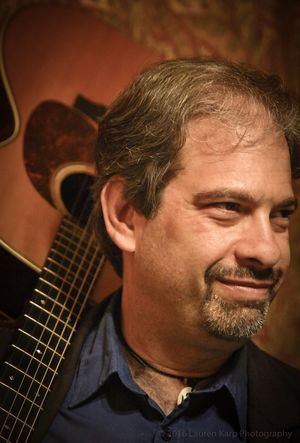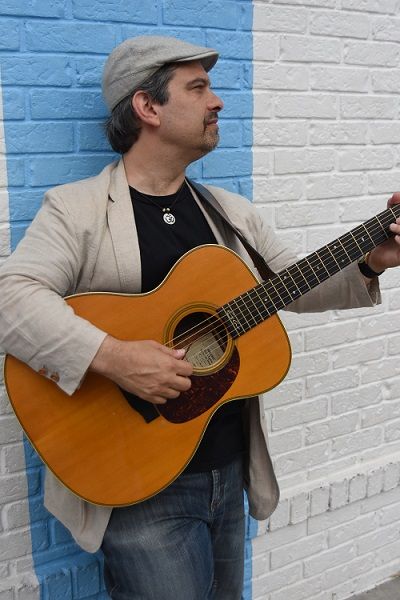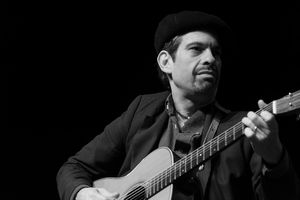 This is a small fraction of the venues played, but here are some!
| | |
| --- | --- |
| Montreal International Jazz Festival - Montreal, Canada | Royal Albert Hall - London, UK |
| Henegar Center for the Arts - Melbourne, FL | Crescent Ballroom - Phoenix, AZ |
| The Birchmere - Alexandria, VA | Rams Head On Stage - Annapolis, MD |
| Yoshi's SF - San Francisco, CA | Harlow's - Sacramento, CA |
| Aladdin Theatre - Portland, OR | The Triple Door - Seattle, WA |
| City Winery - New York, NY | SPACE - Evanston, IL |
| Dakota Jazz Club - Minneapolis, MN | Chatfield Center for the Arts - Chatfield, MN |
| Towne Crier Cafe - Pawling, NY | Sanctuary Concerts - Chatham, NJ |
| Caffe Lena -Saratoga Springs, NY | Center for the Arts at Natick - Natick, MA |
| Club Passim - Cambridge, MA | Boulton Center for the Performing Arts - Bay Shore, NY |
| Charlotte Performing Arts Center - Charlotte, MI | The Colonial Theatre - Phoenixville, PA |
| New Hope Winery - New Hope, PA | Whitaker Center - Harrisburg, PA |
| Cactus Cafe - Austin, TX | McCabe's - Santa Monica, CA |
| Barns at Wolftrap - Vienna, VA | Cultural Arts Center of Glen Allen - Glen Allen, VA |
| Edmonds Center for the Arts - Edmonds, WA | Kent Stage - Kent, OH |
| Hugh's Room - Ontario, Canada | Capitol Theatre - Clearwater, FL |
| Kerrville Folk Festival - Kerrville, TX | The Great American Music Hall  - San Francisco, CA |
| High Sierra Festival - Bear Valley, CA | South Florida Folk Festival - Ft. Lauderdale, FL |
| Heyde Center for the Arts - Chippewa Falls, WI | Poor David's Pub - Dallas, TX |
| L2 Center - Denver, CO | The Folk Club of Reston Herndon - Herndon, VA |
| Fiddle & Bow Society - Winston Salem, NC |   |